"ANKO Food Machine Co., Ltd., professional ethnic food machine manufacturer, enters the global market"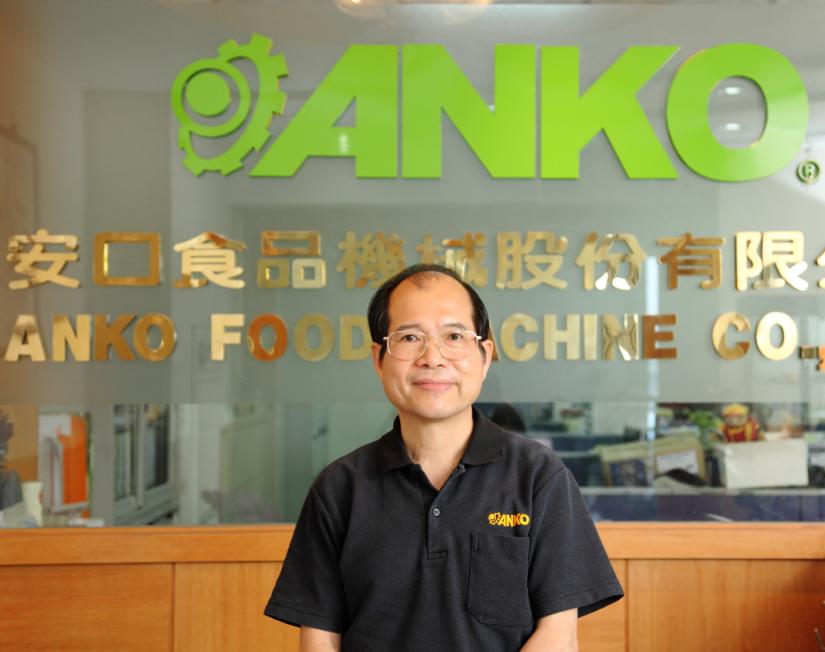 Member:
Yu Ou-Yiang
Company:
ANKO FOOD MACHINE CO., LTD.
Location:
Taiwan
Industry:
Food Processing Machinery
Gold Supplier member since:
2009
Website:
http://ankofoodmachine.en.alibaba.com/

The Anko Food Machine Co. Ltd., which was established in 1978, initially manufactured automatic seed sprouters, and then became devoted to designing and manufacturing automatic machines to make Chinese dim-sum for three decades. With many years of experience, the Anko Food Machine Co. Ltd. is now developing automatic and semi-automatic food machines for ethnic foods from all over the world.
The Anko Food Machine Co. Ltd. entered the global market at an early stage. Apart from advertising in International Export media, it has participated in international food exhibitions for 15 years. Since implementing e-commerce 7 years ago, the Anko Food Machine Co. Ltd. has enjoyed effective on-line marketing, and its sales volume increased even more after it became an Alibaba Gold Supplier three years ago. The Anko Food Machine Co. Ltd. invests more than three million NT dollars every year in a marketing budget for e-commerce and a key word tool, which provides 70% of its new clients.
Three years ago, the Anko Food Machine Co. Ltd. developed another market place using Alibaba's export service. 20% of buyers who made enquiries through Alibaba placed orders, and most orders were placed by emerging markets. Moreover, more than half of these buyers purchased standard food production machines. The CEO of the Anko Food Machine Co. Ltd., Yu Ou-Yiang, says, "Clients can find the link to our company's website from the English version of our product information on the Alibaba website. Our official website contains more than 20 languages, which has won favour with clients and brought them closer to us." Yu Ou-Yiang also shares some tips for designing a buyer-friendly website, the first of which is simplifying the web page. He suggests that it is not a good strategy to have 3D and flash effects on the website. The second tip is to invest in a key word service, particularly the key word used in the external direct trading service on the Alibaba website. For example, when buyers search for 'dumpling machine', this will be shown on the first ten lines of the first page. Finally, the use of a web video is one of the effective ways to promote products and leave a lasting impression on clients. For example, the Anko Food Machine Co. Ltd. posts an online video on its website showing the process of producing dumplings with one of its food production machines.
Alibaba has assisted the Anko Food Machine Co. Ltd. to expand its sales in emerging markets. The Anko Food Machine Co. Ltd. describes itself as a 'production and customer service industry'. Apart from the head office in Taiwan, the company has established a subsidiary in California in the US in order to manage and operate the North American market. It also has 18 agents who are responsible for after-sales and maintenance in non-English speaking countries. Yu Ou-Yiang mentions that the company currently plans to establish a search engine for businesses dealing with food production machines in Taiwan. He says, 'we have managed the international market for many years, and understand the international channel and market trend. We hope to establish a search engine of particular Taiwanese food production machines by collaborating with trustworthy factories. Therefore, by searching Anko's website, clients in relevant industries can find a food production machine at a reasonable price and with guaranteed quality.