Color Lighting Foam Touchless, Color Lighting Foam Car Wash, Shuifu PE-M9
$10,000.00 - $29,000.00
/ Sets
|
1 Set/Sets 2000USD free spare parts each set machine
(Min. Order)
Overview
Quick Details
Type:

Car Washer
Place of Origin:

Zhejiang, China (Mainland)
Brand Name:

Shuifu
Model Number:

PE-M9
Size:

L*W*H=8000*3686*3500mm
Material:

304 Stainless Steel Arm and Plastic Cover
Warranty:

3Years for all parts
Max Washing Size:

L*W*H=6000*2500*2080mm, length is adjustable
Standard Installation Size:

L*W*H=8000*3686*3500mm
Car Washing Speed:

5minutes/car, fast washing 2minutes/car
Three Color Foam Consumption:

20liters-39USD for washing 500cars
Shampoo Consumption:

20liters-39USD for washing 500cars
Wax Consumption:

20liters-39USD for washing 500cars
LED Lighting Foam:

20liters-39USD for washing 100cars
Water Consumption:

150liters/car
Electricity Consumption:

1.3KWH/Car with drying
Supply Ability
Supply Ability:

50 Set/Sets per Month
Packaging & Delivery
Packaging Details

Plywood box, Machine Bridge Box: L*W*H=3685*1490*1335mm, 7.40CBM
Pump Statiion Box: L*W*H=1300*905*640mm, 0.76CBM
Chemical System Box: L*W*H=1190*640*1340mm, 1.03CBM
Rail Package: L*W*H=8000*430*230mm
Steel Frame and Water Pipes Package: L*W*H=3940*1080*510mm, 2.18CBM. Total G.W.=3000KGS, 12.17CBM
Port

Ningbo/Shanghai
Lead Time :

Shipped in 15 days after payment
Color Lighting Foam Touchless, Color Lighting Foam Car Wash, Shuifu PE-M9, Contactless Car Wash Factory, No Touch Car Wash Factory, No Contact Car Wash Shuifu PE-M9, Touch Free Car Wash Factory, Touchless Car Wash Manufacturer, Laser Wash Factory PE-M9, PE-M9 Romania, Touch Free Car Wash Romania, Touchless Car Wash Romania, Iran Automatic Car Wash, Iran Brushless Car Wash, Iran Car Washing Machine, Touchless Car Wash, Touch Free Car Wash, Shuifu PE-M9 lavado de autos, Touchless Car Wash, PE-M9 Touchless, Car Wash Touchless Shuifu, Touch Free Car Wash, Automatic Car Wash Equipment Touchfree, PE-M9 Touch Free Car Wash, Touch Free Car Wash, Touch Free Car Washing Machine, Touch Free Car Washer PE-M9 LED Lava, Touch Free Car Wash, Laser Wash 360, Touchless Car Wash PE-M9, High Pressure Touch Free Car Wash PE-M9 Shuifu High Pressure Contactless Car Wash Touchfree Tunnel Car Wash PE-M9 Shuifu Touchless Tunnel Car Wash Tunnel Touch Free Car Wash PE-M9 Shuifu Touchfree Car Wash Tunnel Touchless Car Wash Shuifu PE-M9 Siemens Motors Touch Less Car Wash Touchless Car Wash Shuifu PE-M9 Laser Car Wash Laserwash 360 Laser Wash Shuifu PE-M9 Touchless Car Wash Touch Free Car Wash Touchfree Car Wash Shuifu PE-M9 Automatic Touch Free Car Wash Machine Touch Free Car Washing Equipment Touch Free Car Wash Touchless Car Wash touch less car wash Touchless Car Wash Machine Shuifu PE-M9 Touchless Car Washing Machine Touchless Car Wash Equipment Touchless Car Washer Laserwash 360 Laser Wash 360 Shuifu PE-M9 Automatic Car Wash Machine Automatic Car Wash Equipment Car Wash System Carwash System Car Wash Equipment Car Wash Machine lavado de autos lave-auto lava-jato Larje makinash avtomobil yuma autopesu myjnia samochodowa pranje kola karwas pagpapaligo sa kotse wasstraat autopraonica fuluga taavale tempat cuci mobil autolavaggio
Shuifu Export Manager-Mr. Wiki Wong 6years experience in touchless car wash design, productioin and exporting
Laser Wash PE-M9 Touchless Car Wash New Complete Working Video: https://youtu.be/zvEk4xEbxLg
PE-M9 Touchless Car Wash Machine New Complete Washing Video: https://youtu.be/xO8g2B-47jw
PE-M9 Touch Free Car Wash New LED Lava Video: https://youtu.be/2sDqvh2OdCg
Hangzhou Dingchuan Import&Export Co., Ltd-Hangzhou Shuifu Car Wash Equipment Co., Ltd Own and Exclusive Export Office in Hangzhou, China.
Contact:Mr. Wiki Wong, Skype: wikimachine, WhatsApp/Mobile: +86-13738082939, Tel.: +86-571-82136157,
Wechat: pewash, QQ: 1527505270
Factory and export office address: Hangzhou, China. Nearest airport-Hangzhou Xiaoshan International Airport, 30minutes driving from airport to factory.
Machine Certificates: CE, Form F, SASO
Machine Installation: 1technician and 7days for installing one set machine. The round-trip air tickets and accommodation are on the buyer's account. Technician's salary: 100USD/Day. English operation manual is available. Welcome to our factory to check machine operation and negotiate details.
PE-M9 Touchless Car Wash Working Videos
Standard Wash Process: https://youtu.be/vTIoWdsgKSU
Lava Wash Process: https://youtu.be/P4I2NQklGZc
LED Lighting Foam: https://youtu.be/T94NYAAIaP4
Fully-automatic Touchless Car Wash Machine
Model: PE-M9
Brand: Shuifu
Touch Free Car Wash Main Functions: fully-automatic operation, start-high pressure chassis and sides washing-high pressre rinse-three color foam spray-shampoo spray-wax rain-automatic built-in dryers-finish. Wheel washing brushes and LED lighting foam optional.
Fast Washing Process:start-chassis and wheel washing-three color spray-high pressure rinse-drying-end
Customized Mode: customers can add or move any single step on touch screen. Customers can set different wash packages on touch screen.
PE-M9 Touchless Car Wash Price
FOBNingbo 29,000USD/Set with spare parts and 3years warranty for all parts. (32pieces USA Spray Nozzles, 1piece Siemens 18.5KW main motor, 4pieces Siemens 5.5KW built-in dryers, Germany PINFL high pressure water pump, Italy valves and France Schneider electrical cabinet, hot dip galvanizing steel frame with good painting, 304stainless steel screws)
Car Wash Paying Station: customer can buy local paying station for paper currency, coins and credit cards. We will check if PE-M9 can be connected to your paying station.
24hours self-service car wash English Card Reader System for car wash payment: Customers can use factory made cards and charge cards by coumputer with installing factory charging system. English Card Reader System is optional: 2,000USD/Set with 500cards.
Touchless Car Wash PE-M9 Good quality China Lichao motors: machine price 2,000USD discount.
LED Lava Optional: 3,000USD/Set, Green color, Blue Color and Red color. Customers can choose different colors.
120Bar High Pressure Chassis, Wheel and Sides Washing. Top quality USA SPRAY 304 stainless steel nozzles 16pieces for bottom and sides washing system.
Wheel Washing Brushes Optional: 4,000USD/2Pieces Brushes.
Brief Shuifu Factory Introduction:Design and produced first set touchless car wash machine in China.
Main products: Touch Free Car Wash, Tunnel Car Wash, Rollover Car Wash, Self-service Car Wash and Bus Wash
Factory built date: 2005
Factory size: 20000 square meter
Number of technicians: 12
Number of employees: 90
OEM services: YES
ODM services: YES
Overseas Installation Services: YES
Domestic Sales: 600sets/year
Overseas Sales: 50sets/year
Welcome to be our distributors!
PE-M9 Touchless Car Wash Layout: pump station can be left or right side of the wash bay. Drive-through installation type is available. One door entry and exit ok. PE-M9 Touchless Car Wash Max Vehicle Washing Size L*W*H=6000*2500*2080mm. The washing length is adjustable.
Fully-automatic Touchless Car Wash Model PE-M9 Advantages
1. Intelligent fully-automatic operating systems, 24 hours self-service card reader payment system.
2. Smart 360 technology for fast cleaning every corner of vehicles
3. Intelligent liquid proportioning system for spraying 3colors foam at same time, shampoo, wax rain on every corner of vehicles.
4. Innovative suspension system without resistance rails.
5. Unique embedded fast drying system.
6. Digital voice security alarm system.
7. Faulty self-checking system.
8. Automatic collision avoidance technology.
9. One key anti-frozen system.
10. E-Chain Utility Routing.
11. Staple Open Wash Bay – without overhead design, no floor steel for customers load car easily.
Fully-automatic Touch Free Car Wash Model PE-M9 Functions
1. 100Bar-1430PSI high pressure chassis and car body washing. Factory can produce more pressure water pump according to customers' requirements.
2. Smart 360 L type arm, Flush car body 360°and spray various washing liquids.
3. High precision proportioning technology: Only 20~50ml washing liquids consumption for washing one car .
4. Thick foam cleans dirt thoroughly; it makes the car painting much brighter.
5. Soft water with crystal wax coating: Crystal wax coating can be generated on the paint surface layer polymer, the water softener fused into a hard protective film, with superior protection of car paint, and features anti-acid rain, pollution, UV erosion.
6. PE-M9 4pieces 5.5kw motors embedded in the washing machine controlling the airflow by four cylindrical outlets.
7. 28 seconds per circle for L arm rotation, saving 50% water and 60% power cost.
Germany Brand PINFL High Pressure Water Pump with 160Bar washing pressure (factory can supply more pressure pumps according to customers' needs). 304stainless steel pump head. 18.5KW Siemens motor
PE-M9 Touchless Car Wash Main Features
The newest PE-M9 in-bay automatic car wash raises the standard for touchless car wash equipment. With Revenue Enhancement and Total Cost of Ownership improvements being the main focus, this vehicle wash system delivers the industry's best Return on Investment. Smart 360 Technology enables the car wash system to be responsive to the dynamic conditions in the wash bay and allows it to "think for itself", increasing up-time and optimizing the wash process.
Substantially faster wash speeds lead to increases in vehicle throughput and shorter lines that will make your customers happy. Simplified machine design and lower energy and utility usages reduce operating costs leading to a more profitable car wash operation.
Key Features
Staple Open Wash Bay - overhead design with no floor steel
Built-in flash dryer with high efficiency
Virtual Treadle bay loading
Smart 360 Technology
Slip-Free Belt Drive
More Services – 3colors foams, shampoo, wax or customized liquids
Internal Bridge Rollers
E-Chain Utility Routing
Built-in Web Interface for Updating, Reporting & Monitoring
New Technology
Fully-automatic Computer Control Mode: PE-M9 is equipped with advanced intelligent detection system: Built-in central processing unit. Without operator, this system washes cars automatically according to the selected wash packages. The system reminds customers automatically to leave the wash bay after finishing washing and guide the next customer to the wash bay. The whole wash process is controlled by computer to save labor cost and improve work efficiency.
Self-service Mode: Automatic Card Reader System makes 24hours self-service car wash possible. Customers can choose different single item and adjust the price of each item.
Smart 360 Technology
The cleaning power of PE-M9 is raised to a new level with the addition of better vehicle chemical coverage with rounded arch corners, smart chemical timing and tilting arch functions. High pressure applications now include the ability to tilt to cover the back of side mirrors and arch oscillation to attack bugs from multiple angles. Combined with your ability to customize services and speeds in infinite combinations and to store favorite or seasonal packages - the cleaning system is a major step forward.
PE-T360 Arch Control System allows for quicker throughput and creates customer confidence and comfort through the entire wash process. The arch is able to rotate 360 degrees while simultaneously moving around the vehicle. Three axis motions provide rounded corner profiling to produce consistent coverage by keeping the nozzles always focused on the vehicle. No more spraying on the floor! Arch control makes every second productive in the wash process - each corner time is reduced from 4 seconds to 1.5. The Smart 360 Arch Control also intelligently operates around the complete vehicle perimeter; monitoring and adjusting to conditions to keep attendant interaction low.
Spray Arm Materials: 304 stainless steel arm and good quality soft rubber cover without scratching car paint, L arm standard cover color is Blue.
The spray arm can adjust the washing distance automatically according to the size of car.
When vehicles enter the wash bay, LED sign and Voice System will guide customers to park vehicles in the right position. The system works out the best washing distance according to the detected date from the ultrasonic sensors.
Spray Nozzle: The spray nozzles are designed according to the complicated hydrodynamics and produced by high precision CNC lathe. High hardness materials make sure that spray nozzles does not become deformed under high pressure.
Special Water Knife Design: During high pressure rinse, spray nozzles can concentrate water flow to produce water knife. The upper and lower ectopic water knife structure makes sure that there is no offset pressure between the upper knife and side knife. 80KGS high pressure water can wash every dirty car.
High Efficiency Shampoo Consumption: Multi-function spray nozzles can atomize all liquids to cover and clean every corner of vehicles.
Automatic Dosing System-controlling 3color foam, shampoo and wax, 304stainless housing, digital display of liquids consumption, automatic proportioning
Three Color Foam Spray
Shampoo Spray
Wax Rain for improving drying, removing car surface spot and shinng car.
All chemicals are automatic proportional control according to the degree of dirt on car surface.
100% Accurate Measurement: By using accurate matching technology, the dosing system only supplies 20-50ml shampoo for each car to save the cost.
Fully-automatic Computer Control: Computer controls the mixing and atomization of all chemicals to produce micro particles for uniform covering vehicle surface and clean every corner of vehicles.
User-friendly Operation and Digital Liquids Matching Setting: Customers can adjust the liquid proportion according to the degree of dirt on vehicles.
High Efficiency: Fully-automatic micro control spray can save 1/5 chemicals than traditional spray.
Micro Resistance Sliding Rail
Combined with variable frequency speed control and digital step driver, the micro resistance sliding rail makes the arm move more steady and fast, only 28seconds one circle for a 5meter length car.
Simplified engineering and high quality materials provide the optimal balance between initial investment and long-term profitability. Substantially faster wash speeds increase vehicle throughput, resulting in shorter wash lines that will delight your customers and keep them coming back again and again. Smart 360 technology enables PE-T360 to be highly responsive to dynamic conditions in the wash bay, minimizing downtime and optimizing the wash process, resulting in higher customer satisfaction and repeat business.
E-Chain
Left or right mounted energy chain for easy and low-cost installation.
Slit-free Belt Drive
Bridge and trolley movements are controlled using slip-free drive belts for improved performance and wash accuracy. Less moving parts provide a much simpler drive system.
Rollers Inside: Bridge and trolley movements are smooth and effortless using internally mounted dual-axis rollers. The hanging design enhances self-centering and improved roller life by protecting the rollers from the harsh wash environment.
Automatic mobile drying system: built-in High Efficiency Dryers total 22KW, 4pieces blowers, each blower 5.5KW Siemens motor
PE-M9 is equipped with 4pieces 5.5KW fans, It takes only 80seconds to dry every corner of all vehicles. The enhanced SwingAir oscillating feature improves dryer performance while still using less energy than most conventional dryers. This new system incorporates motion in the center two producers to help sweep water off of the vehicle's top surface, allowing two outside producers to focus on pushing water down and off the sides of the vehicle.
Motor Brand: Siemens
Intelligent Three Dimensional Detection System
The system is equipped with advanced position sensor, ultrasonic sensor and closed loop controller to detect location and size of vehicles. The detected digit signal is sent to central control unit to adjust the washing size automatically.
LED sign and voice system guide customers to park vehicle in the right position. When the vehicle is out of washing area, the system will remind customer to park vehicle in the right position to continue washing.
Alarm System
During washing, the alarm system will sound the alarm and stop working when vehicle is out of washing area or there is something wrong with machine.
Fault Self Checking System: The system will start self checking and sound the alarm when there is something wrong with machine. The system can identify and record all errors to help operator solve problems.
One Key Freeze-proofing Function: The system can drain off liquids from all pipe lines when the temperature is below 0 degree Celsius.
1Set Complete PE-M9 Touchless Car Wash Package Details.
Machine Bridge Box: L*W*H=3685*1490*1335mm, 7.40CBM
Pump Statiion Box: L*W*H=1300*905*640mm, 0.76CBM
Chemical System Box: L*W*H=1190*640*1340mm, 1.03CBM
Rail Package: L*W*H=8000*430*230mm
Steel Frame and Water Pipes Package: L*W*H=3940*1080*510mm, 2.18CBM.
Total G.W.=3000KGS, 12.17CBM
Please contact Shuifu export manager Mr. Wiki Wong for detailed technical parameters and best price. Skype: wikimachine, WhatsApp/Mobile: +86-13738082939, Tel.: +86-571-82136157, Wechat: pewash, QQ: 1527505270
Factory and export office address: Hangzhou, China. 30Minutes driving from Hangzhou Xiaoshan International Airport and 1hour high speed railway from Shanghai Pudong International Airport.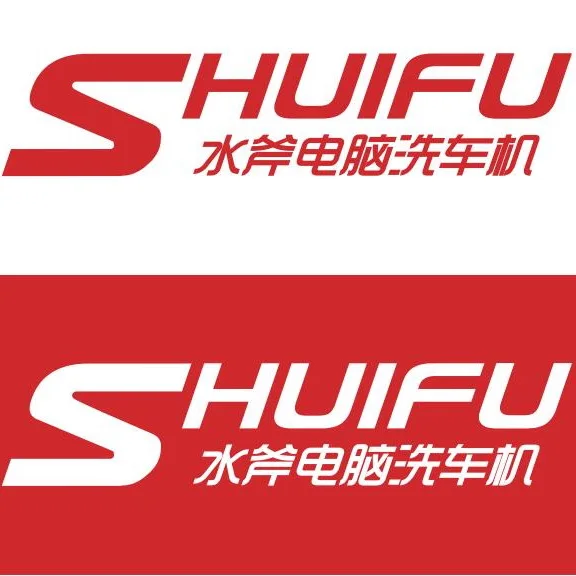 Hangzhou Shuifu Car Wash Equipment Co., Ltd.
3
YRS
CN
Manufacturer, Trading Company